About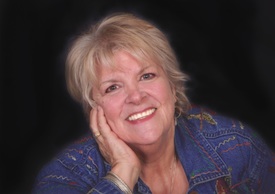 CONNECT with Trish:
NEW!

 Blog:

www.TrishJourneys.com

MORE! New JOURNALS…beautiful covers and perfect ivory pages, inspiring quotes for writing prompts. Publisher: What If Publishing. Available on Amazon Books. Search for Trish Murtha Journals in Amazon window or link to: http://amzn.to/2mxMJiu
Studio: 344 E. 4th St., Lundeen Sculpture Building, Studio #5, Loveland, CO 80537
Email:  Murtha.Trish@gmail.com
Voice:  970-646-3121
Facebook: TrishMurthaDesigns
Facebook Group–but only if you're an Endeavorista! Check out

Endeavorista!

 and Join Us for a great ride. But first…guess what it is and win a

FREE

JOURNAL!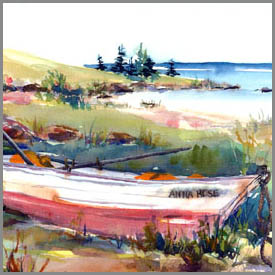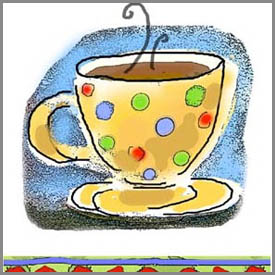 DESIGN & PAINTINGS
Adventurous in heart and soul and in her art work, Trish Murtha is known for paintings and designs filled with vivid color, strong values and shapes that capture textured meadows, mountains and seascapes, gardens and what you might call "whimsy."  In all her work, this artist celebrates a connection to the cycles and details of the changing seasons.  Trish's creative intuition shows vibrantly in paintings and designs that are representational, impressionistic, experimental and joyful all at once.  People sometimes say, "Trish's work is…happy!"
View Trish's sample portfolio–
STUDIO
From her home in Northern Colorado and then migrating to New England, Trish juggles painting, teaching and design with community work for non-profits, events, art shows…and her rooftop garden.  Trish is primarily a self-taught artist but loves the meditative play of watercolor and fluid media. She finds inspiration from everywhere! –  travel, finding local "dives", good music and authors, and spirited discussions with kids and grownups from many cultures.  And don't leave out sharing good red wine and a cold brew with friends.  Trish is at home in the Rocky Mountain canyons and valleys, in the "hum" of cityscapes and harbors, and especially in New England enjoying glorious chaos with her grown kids and grandchildren…the best of all worlds.
TEACHING
Trish is an innovative and popular public speaker on creativity and a workshop teacher in watercolor.  Trish's light-hearted, energetic and uniquely informative instruction has filled classes in seven states.  She served on the faculty of the renowned Munson Williams Proctor Arts Institute in New York, the Adirondack's historic Old Forge Arts Center, both the Goggleworks (urban arts center), and West Chester University near Philadelphia.  With her love of all things botanical, Trish also designed classes for the Vermont Flower & Garden Show and many projects with garden tours and centers.  Workshops will be available online in the future.
PRODUCT & LICENSING
In the early 1990's, Trish founded Little Hall Studios to promote artistic endeavor in creative design and products for art licensing and publication.  Little Hall Studios has now distributed nearly 20 years of Trish's annual calendar and an extensive line of note cards and stationery items for retail, wholesale and fund raising.  In the art licensing industry Trish has been published by the National Wildlife Federation, among others.  She has brought her surface design gallery to the international licensing community during the SURTEX trade show and National Stationery Show in New York.
Learn more about art licensing with Trish here–
AWARDS:
Trish's original paintings are juried into fine art shows and galleries.  The first time she entered a painting into exhibition, she won first place.  Her work is now held in university, private and corporate collections in the United States and overseas.